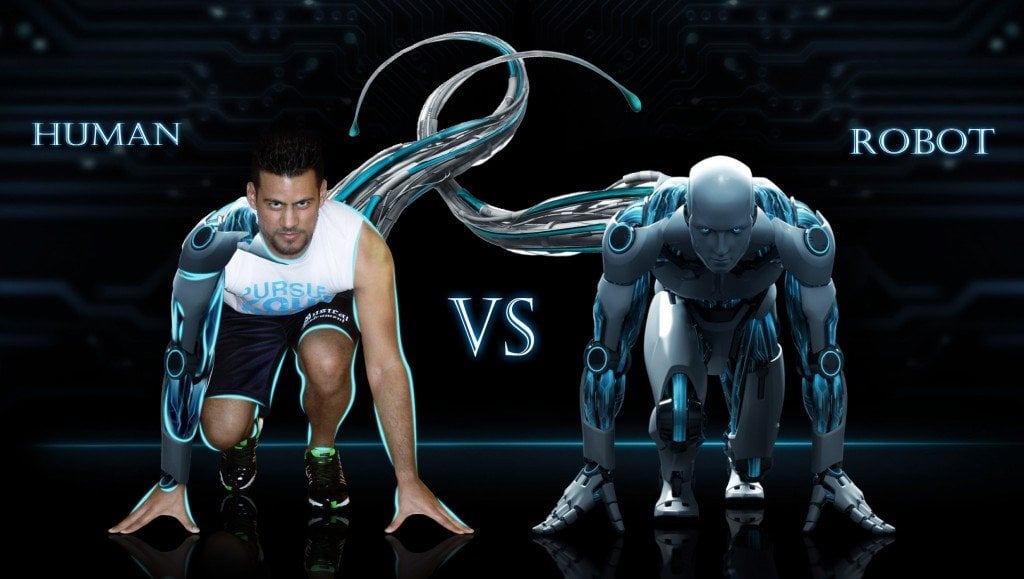 Jika kalian berpikir bahwa Film Terminator merupakan film fiksi yang mustahil terjadi, itu salah kawan, ternyata memang menjadi kenyataan namun tidak semuanya. Jika dalam film Terminator menceritakan robot yang merupakan artificial intelligence  yaitu sistem kecerdasan bautan yang berupaya untuk memusnahkan manusia, di dunia nyata tidak se ekstrim itu kok! dalam dunia yang sekarang robot artificial intelligence memudahkan pekerjaan manusia dan bahkan mampu bersosialisasi dengan manusia.  
Saat ini kita menghadapi serangkaian perubahan yang paling signifikan dan paling cepat terjadi dalam sejarah umat manusia. Bukti semakin jelas bahwa kita semua hidup melalui tahun-tahun awal revolusi baru, transisi dari satu zaman ke zaman lainnya, dan teknologi semakin berkembang dan mengalami perubahan yang cukup signifikan, yaitu era industri 4.0 
Revolusi industri keempat dengan cepat mengubah dunia kita sehingga mempengaruhi cara kita belajar, bekerja, bergerak, dan berinteraksi. Lalu Bagaimana cara kita bisa menghadapi dunia yang sering cepat berubah seperti sekarang ini? 
Harus melek sama teknologi!
di era 4.0 semuanya serba menggunakan teknologi, tidak ada alasan lagi untuk tidak paham sama yang satu ini. gak mau kan kalau di masa depan di hantui dengan bayang-bayang terminator?
Tanamkan pikiran "keep up to date"
"Keep up to date" bukan sembarang slogan,  mengingat teknologi akan terus berinovasi penting untuk selalu mengikuti perkembangan teknologi agar mendapatkan hasil maksimal dari teknologi yang dikembangkan. Untuk terus mengikuti perkembangan teknologi baru.
Harus siap menghadapi profesi baru 
Dampak adanya industri 4.0 adalah akan semakin terbukanya lapangan pekerjaan yang baru, teknologi yang semakin terus berkembang membuat perusahaan startup semakin banyak bermunculan . Bahkan Dengan penggunaan teknologi terkini dan berbasis internet, muncul pula permintaan jenis pekerjaan baru yang cukup banyak, seperti pengelola dan analis data digital, serta profesi yang dapat mengoperasikan teknologi robot untuk proses produksi di bidang manufaktur dan industri. Untuk itulah kamu harus siap menghadapi
Meningkatkan kemampuan diri
Hadirnya teknologi yang membuat sebuah pekerjaan menjadi lebih mudah dan lebih cepat membuat beberapa perusahaan menghilangkan profesi yang bisa dikerjakan oleh komputer. Salah satunya petugas pintu tol ketika hadirnya uang elektronik untuk mebayar jalan tol. Untuk itulah sebagai manusia yang hidup di zaman serba teknologi ini, diharuskan untuk meningkatkan skill dan potensi diri untuk naik ke level selanjutnya. Salah satu cara untuk meningkatkan kemampuan yaitu dengan mengambil sertifikasi yang berkualitas agar semakin siap untuk bersaing di era teknologi saat ini. Nah Inixindo memiliki pelatihan training IT untuk kamu yang ingin meningkatkan kemampuan kamu, yuk cek di website https://inixindo.co.id/index.php/trainings